Fianna Fáil Councillor, John Paul Feeley has welcomed the allocation of € 40,000 funding to provide a new floating fishing jetty at Lough MacNean Park, Blacklion.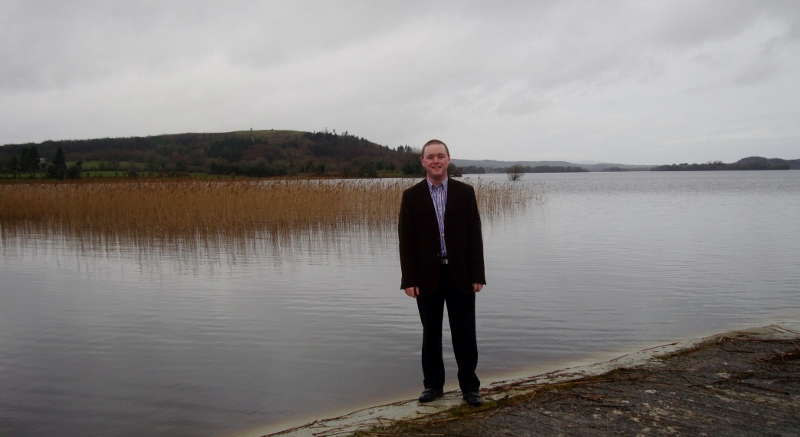 'Cavan County Council, in conjunction with Cavan County Enterprise Board will, this week apply planning permission under Part 8, for the construction of a 45 metre fishing jetty extending from the existing concrete pier. The project will go to tender early in the New Year and will, subject to planning approval proceed to construction thereafter.'
Lough MacNean Park has benefited from extensive development in recent years including the provision of toilets, changing rooms, carpark, and children's playground; out-door activity area and multi-purpose sports area, all put in place through partnership between Cavan County Council, Killinagh Community Council and various funding agencies.
'Lough MacNean Park is a success story in terms of the usage by the local community and visitors to the area. On St. Stephen's Day local with gather for the 20th Annual Christmas Charity Swim, an example of just one of the many activities that is ongoing there. We would like to provide a separate and more suitable jetty for local anglers but that is not possible given the space available. This development will, I hope be of some assistance to local anglers and visitors alike.'
The proposed development will cost in the region of € 40,000, subject to tenders and will be funded under the Harnessing Natural Resources Programme, an INTEREG 4A project administered by Cavan County Enterprise Board. The Programme has funded projects in counties Cavan, Leitrim, Fermanagh and Sligo, the largest single project being the refurbishment of the Courthouse in Dowra.
'In welcoming the work done on this project to date, I want to acknowledge the role of Derry Scanlon, Area Engineer and the staff of Cavan County Council involved, Vincent Reynolds, CEO of Cavan County Enterprise Board and Margaret McEvoy as Harnessing Natural Resources Manager and Cavan County Manager, Jack Keyes who has taken a particular interest in Lough MacNean Park,' conclude Feeley.
The work will involve the installation of a walkway of approximately 45 metres in length and 2 metres in width with an access bridge including handrails, rollers, cover plates and safety rails to be attached to steel and concrete posts.